Join us and discover investment opportunities in one of Asia's most highly-strategic investment destinations, the Philippines.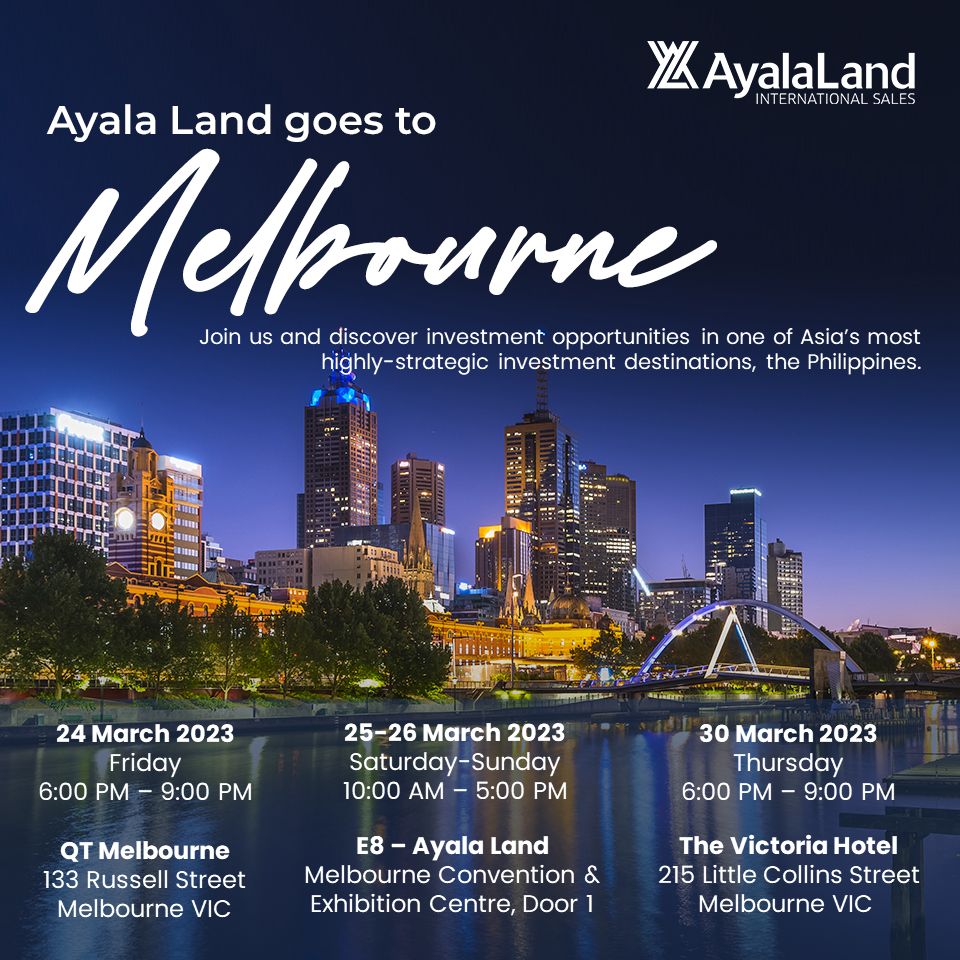 Melbourne, we're bringing home to you.
Get a taste of community and opportunity in the Philippines as Ayala Land connects you to new real estate offerings and expert property advice through an exclusive presentation. 24 March 2023 Friday, 6:00 pm QT Melbourne 133 Russell Street 25-26 March 2023 10:00 am – 5:00 pm Booth E8 – Ayala Land Melbourne Convention & Exhibition Centre, Door 1 30 March 2023 Thursday, 6:00 pm The Victoria Hotel 215 Little Collins Street Register to reserve your seat: https://bit.ly/3Yp4jGt See you there, kabayan!