Renowned for developing communities that evolve into the most valuable real estate projects across the Philippines, Ayala Land has garnered major accolades for everything from business and management to design and sustainability.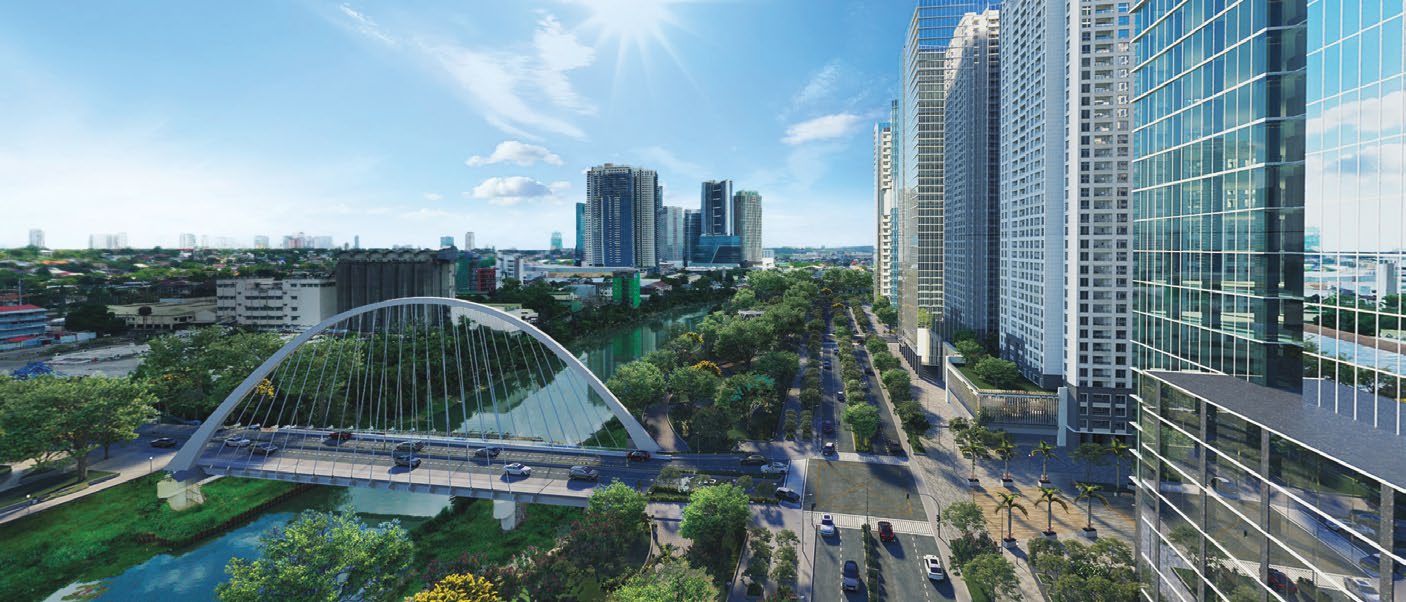 Parklinks, Ayala Land's newest mixed-use development, is envisioned to be the greenest urban estate in Metro Manila.
Since its inception, Ayala Land has always been driven by one question: how can the company provide the best value and experience for its customers and communities? This challenge has pushed Ayala Land to constantly adapt and innovate as it creates master-planned estates for its stakeholders. The group recognized early on that sustainability and community engagement—now known as Environmental, Social, and Governance (ESG) criteria—can have a far-reaching impact on consumers. As early as 2007, Ayala Land was already taking concrete and measurable actions toward sustainability, and the company has since positioned itself as a leader in sustainable development in the Philippines through eco-conscious building practices that integrate clean energy and green design. These demonstrate the company's commitment to not only environmental responsibility but also elevated user experience.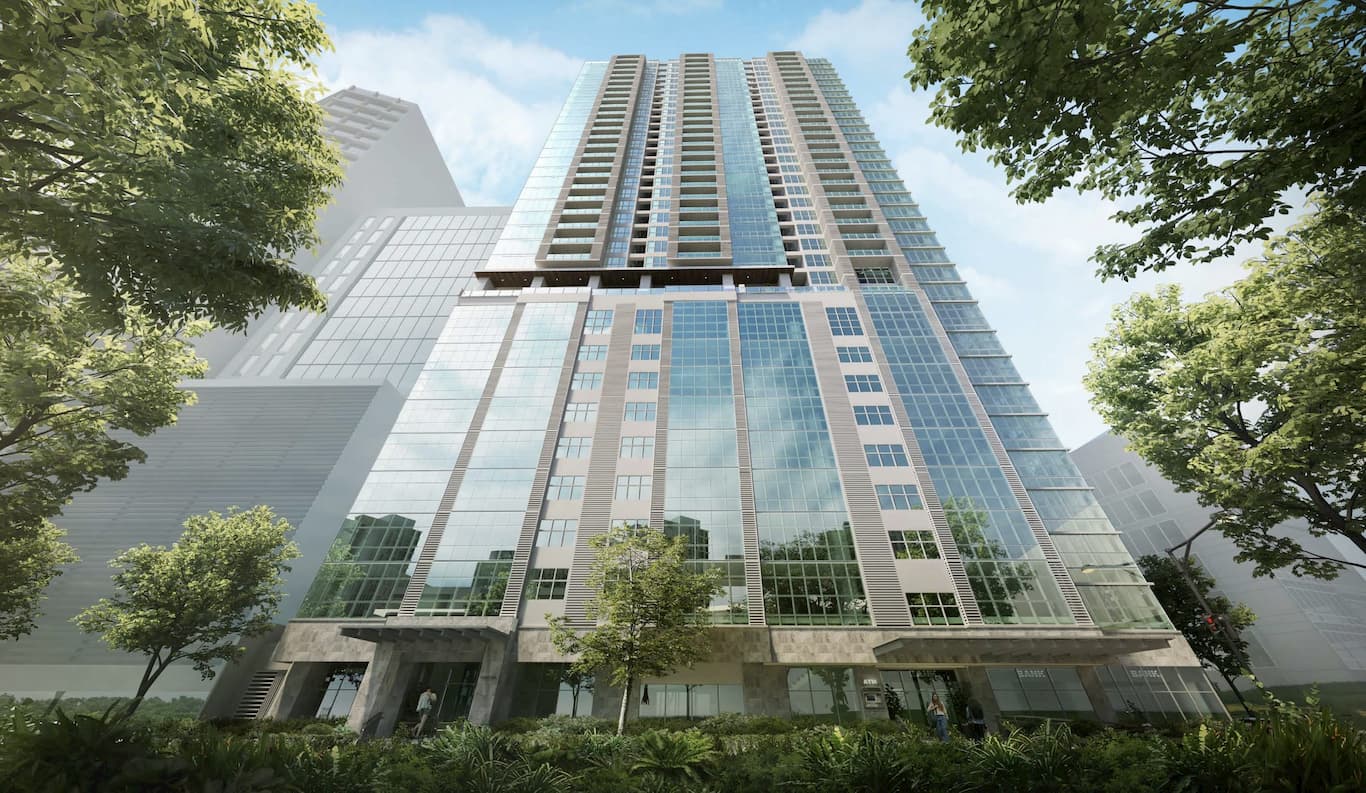 Enhancing Land, Enriching Lives
Aligned with the company's vision of "Enhancing Land and Enriching Lives for More People," Ayala Land has developed award-winning projects and business processes across its portfolio, displaying its dedication to excellence in creating value for residents and investors. Among the group's 2021 awards were 37 IBA Stevie Awards, including the prestigious Grand Stevie for Organization of the Year, and 13 Titan Property Awards. On the sustainability front, Ayala Land's business units also garnered three wins from the World Sustainability Awards. The company also topped the charts in the Residential Developer and Office Developer categories in the Euromoney Real Estate Survey. And, in Asiamoney's Asia's Outstanding Companies Poll, Ayala Land dominated the Company in the Philippines—Real Estate Sector category while its REIT offering, AREIT, was named the Most Outstanding IPO in the Philippines. "We are very grateful and honored for the awards and recognitions we received in 2021. These, I believe, are testaments to our commitment to build communities where people and business succeed, which, in turn, create long-term value for all our stakeholders," says Ayala Land President and CEO, Bernard O. Dy.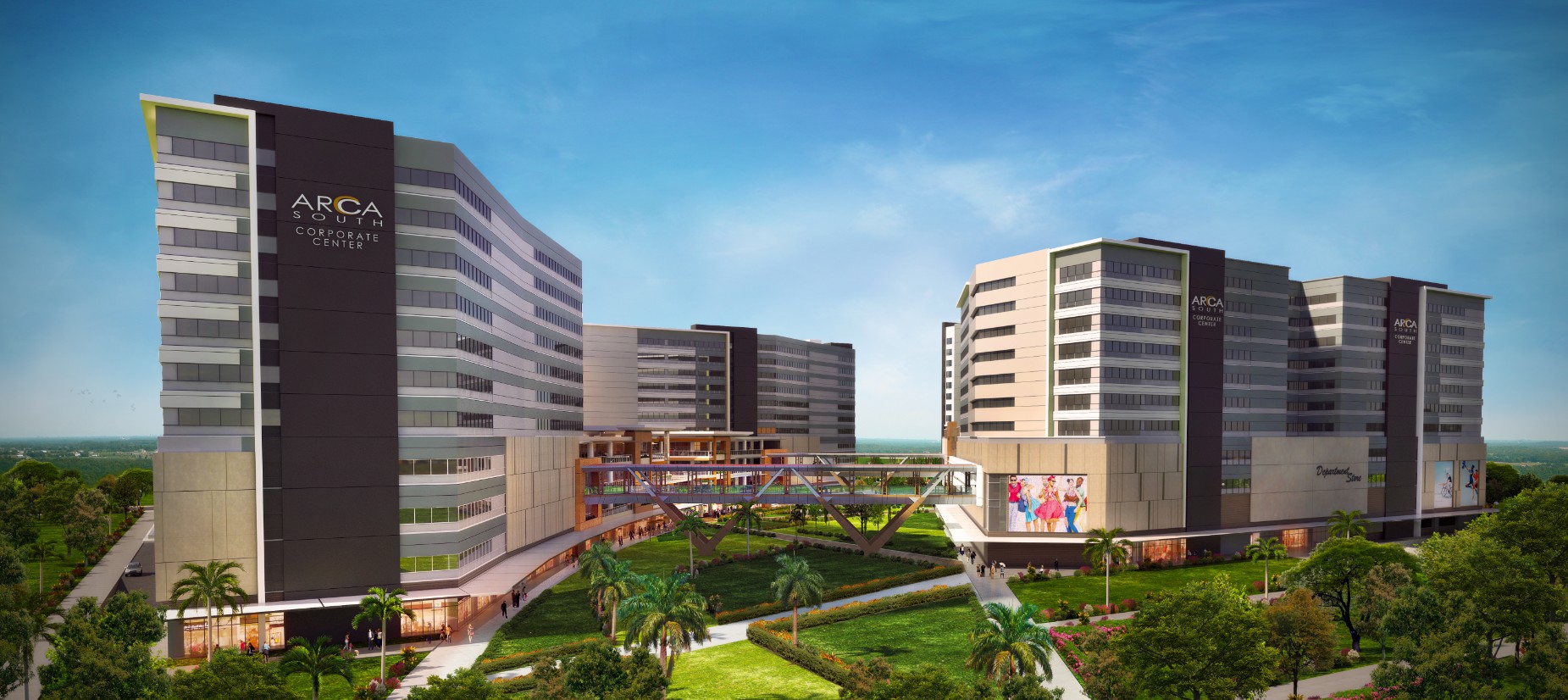 Notable Developments
Beyond these milestones, Ayala Land's commitment to cultivating thriving communities is evident in its integrated, mixed-use estates. Across the country, Ayala Land's developments in key areas—such as in Makati in Luzon, Cebu in Visayas and Davao in Mindanao—masterfully create harmonious spaces that cater to diverse lifestyles. The group's pioneer and flagship estate, the Makati Central Business District, creates vibrant, eclectic hubs where modern urbanites can live, work and play. As the premier business and lifestyle capital of Metro Manila, Makati hosts equally dynamic urban condominium projects from Ayala Land's residential brands, Ayala Land Premier (ALP), Alveo and Avida. Notable Makati vertical projects include Park Central Towers by ALP, Parkford Suites Legazpi by Alveo, and Avida Towers Makati Southpoint. These are all strategically located along major intersections featuring the best of Makati's exciting shopping, dining and entertainment scenes, affording residents seamless access to both their places of work and leisure.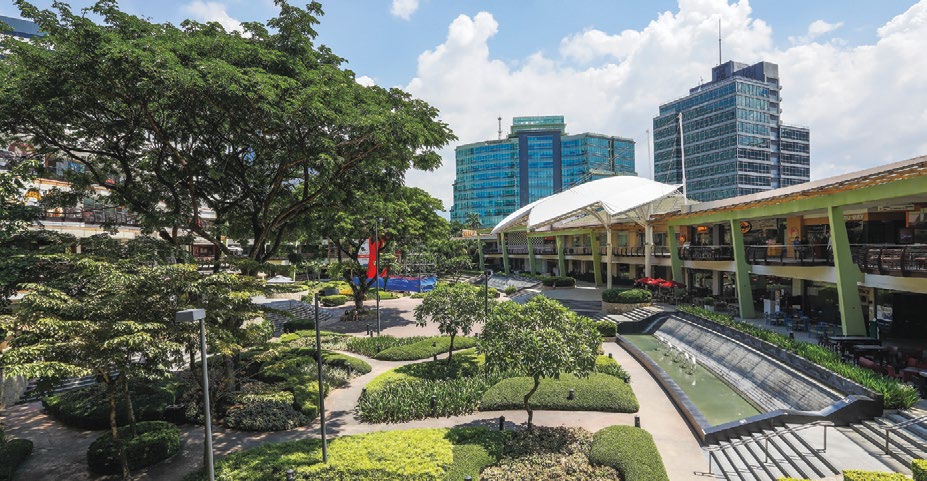 The Ayala Center in Cebu City affords residents access to both their places of work and leisure.
In the central region of Visayas, Cebu City continues to be a fast-growing hotspot for business and tourism. The area strikes a contemporary balance between refreshing natural landscapes and thrilling cosmopolitan offerings. An Ayala Land residential project that embodies this balance is Alveo's Solinea, which offers city resort living at the heart of the business-oriented Cebu Business Park. Another strategic vertical project in the area is the Avida Towers Riala, conveniently located within the Cebu I.T. Park, a hub for high technology in the area. Moving further to the country's south is another flourishing area of interest for business. As the Philippines recognizes Davao's burgeoning growth, Ayala Land has positioned premium properties to grow along with the city. One showcase project in the area is ALP's The Residences at Azuela Cove, which provides a tranquil and luxurious master-planned space in which to thrive, all while enjoying a view of the Davao Gulf. Across all these developments, Ayala Land aims to nurture world-class communities in a fast-evolving world. "In 2022, our focus is to accelerate the pace of reinvention in our communities, products and services. This will ensure our continued relevance and allow us to better serve our residents, business locators, and institutions in our estates," says Dy. As Ayala Land and its business lines continue to navigate and explore shifting paradigms, its solid fundamentals assure stakeholders of a company built to make the most of the emerging future. Source: https://forbesasiacustom.com/asia-pacifics-luxury-property-sector-set-to-soar/