What makes a piece of land more valuable than another goes far beyond the price per square meter.

Nuvali. AyalaLand Estates takes pride in creating environmentally sustainable communities that will nurture even future generations. Green spaces and integrated into every estate, surrounding people with the calming influence of nature. It is also measured in ways that do not readily appear on a spreadsheet, such as the comforting sense of community, the great potential for further growth as well as the likelihood that it will make people want to live, work and even retire there. Indeed, these are the intangibles that ultimately lead to a life-changing decision to invest in one piece of property over another, making property values appreciate over time. Over the past 10 years, AyalaLand Estates, Inc (ALEI) has been delivering to the market these key ingredients that combine to become economic growth and activity centers in Metro Manila and, more importantly, in strategic locations farther afield such as the provinces of Laguna and Pampanga in Luzon; Cebu and Negros Occidental in the Visayas as well as the Cagayan de Oro and Davao cities in Mindanao, each imbued with its own distinctive character. In these areas, ALEI was one of the first to see the growth potential and proceeded to unlock their values by coming in first with its own brands or products such as a residential or office property development and a shopping mall, and priming them with large events and carefully chosen locators such as schools and churches to eventually entice other investors to come in. Among the marquee companies and brands that partnered with ALEI in various estates this year are Landers, MerryMart, S&R, Uniqlo, Miriam College and even the local government units. Through these partnerships and the unique way that the Ayala group designs, implements and manages its projects, ALEI has helped establish masterplanned estates outside the traditional and saturated urban centers of Metro Manila and Cebu City, thus revving up more engines of growth and enclaves where people will choose to live and work in. These new regions of increasing prosperity – and rising property values – in turn become catalysts for the transformation for the better of the zones around them, giving rise to employment opportunities for the locals who no longer need to travel far to get a decent job.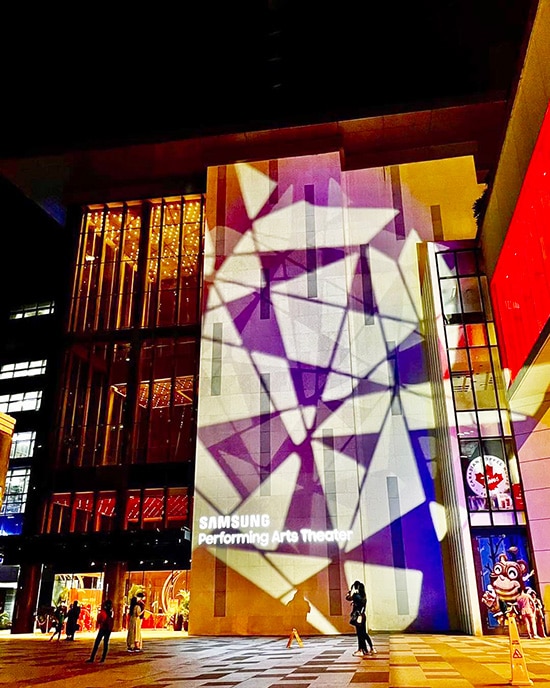 With unique components and events, ALEI focuses on integrating arts and culture into each estate, as illustrated by the recently opened Samsung Performing Arts Theater at Circuit Makati. "When we consider a location, we think about how we can add value to the existing community, its local economy, infrastructure, places of convergence and thereby, enrich lives for its people." ALI President Bobby Dy said. "Size of the property is important so we can build with enough scale in our mixed-use developments to positively impact the community. We also attempt to create something unique and special in each destination."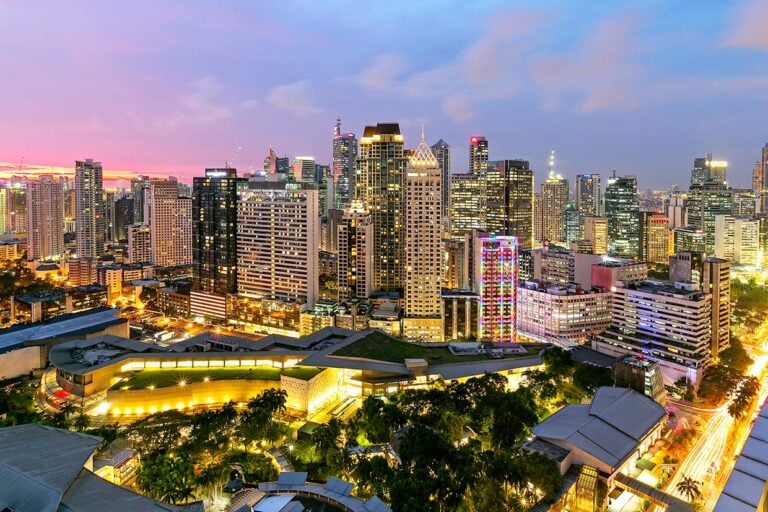 The Makati CBD. Ayala Land estates are integrated master planned developments which combine commercial, office, residential and leisure uses while keeping green spaces and refreshing streetscapes as vital elements in our estates. The importance of these mixed-use, large scale developments designed with the people's well-being in mind was underscored at the height of the devastating COVID-19 pandemic when mobility restrictions kept people at home. Those who were fortunate enough to be in integrated ALEI developments that combine the residential with the commercial found that they were still able to survive and thrive because all of the conveniences of urban living were still within reach, but with the greenery and open spaces they need to keep themselves healthy and alert. The group has already developed 30 mixed use estates across the country that cater to diverse markets both in terms of income and lifestyle, but property giant Ayala Land believes that there are more growth centers just waiting to be developed in the tradition of the Makati Central Business District, Bonifacio Global City in Taguig City, Nuvali in Laguna and the Cebu Park District.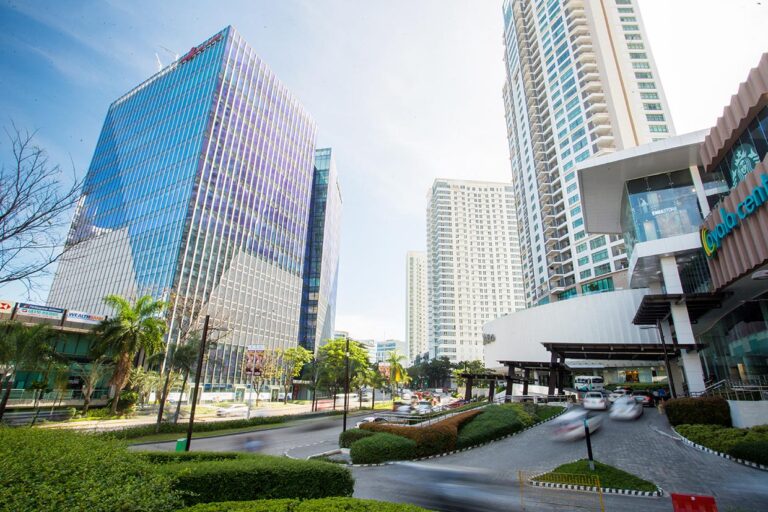 Cebu Business Park. With 31 estates around the country, AyalaLand Estates has created growth centers that have help spur economic development within Metro Manila and beyond. This is why it has high hopes for ALEI, which has metamorphosed from a small division of ALI – the Strategic Landbank Management Group – into one of its main business lines and revenue generators. Next month, ALEI will take center stage yet again as it breaks ground on its latest estate project – the 92-hectare Areza, which stands to become the latest city center of vibrant Lipa in Batangas, another testament to ALEI's relentless drive and commitment to bring to the market distinctive integrated and large-scale mixed-use developments worthy of the Ayala name and where people can become the best version of themselves.