Shopping for a condo? Choose well—and wellness—through this checklist.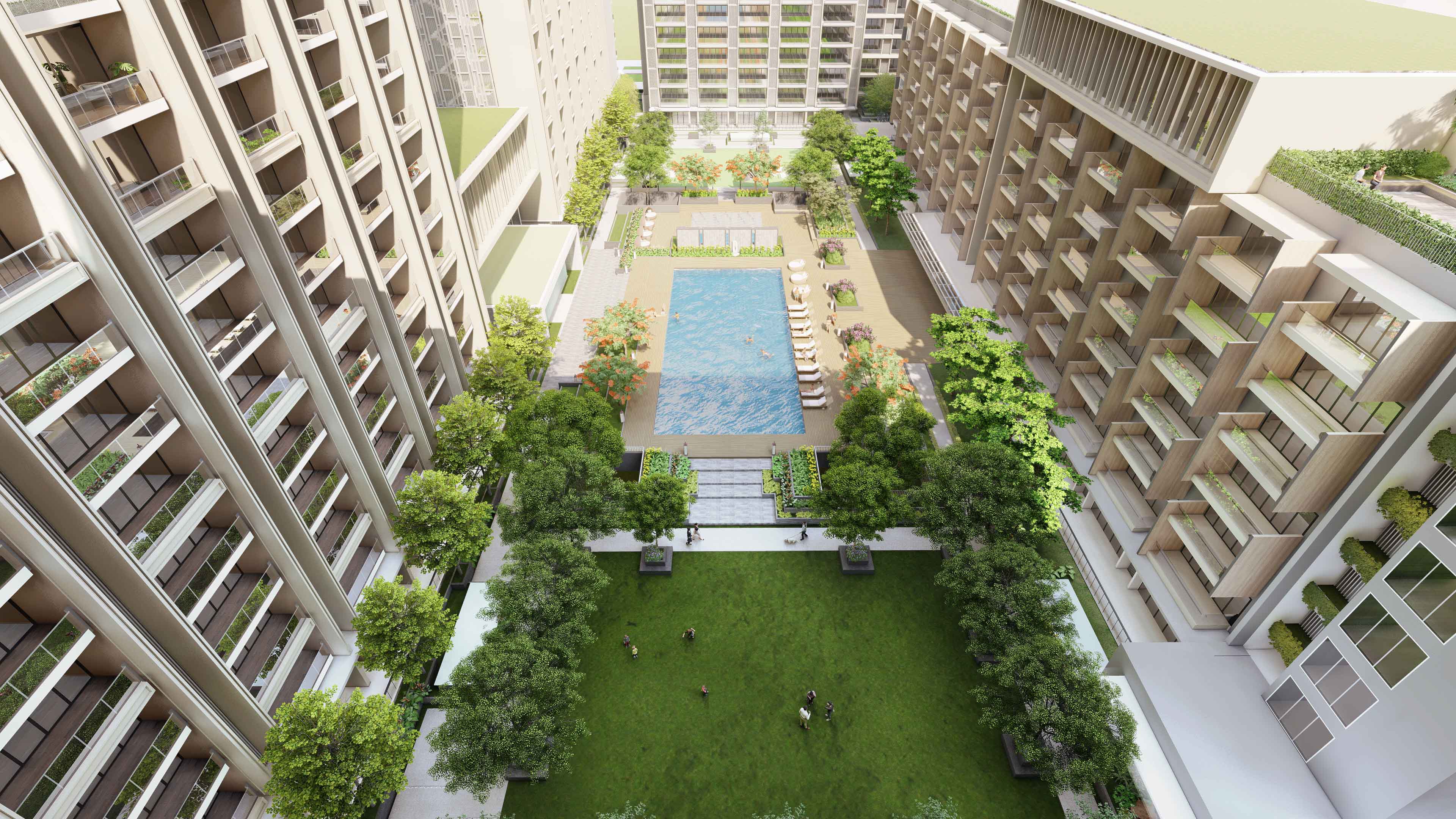 Purchasing a condominium is one thing, but going for a luxurious one is another. Today, luxury is no longer just defined by hardware, furnishings or materials used—it also refers to how much a development is designed to uplift or extend their residents' quality of life. We put together a quick checklist of what to consider when purchasing a property that values your wellness like no other.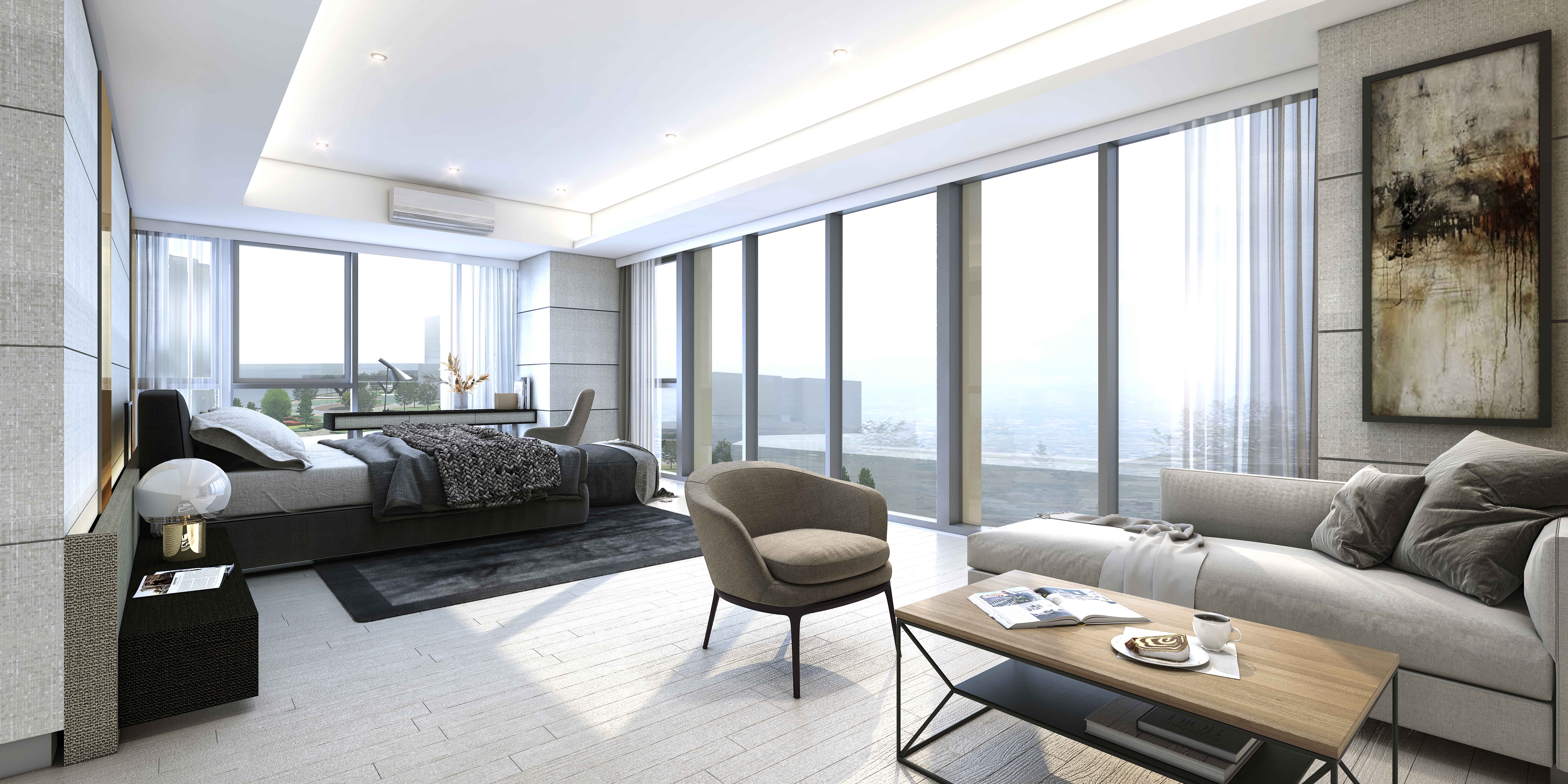 Light-filled areas that have a positive mental effect on its inhabitants.
Just like moods turn sour on a gloomy, downcast day and instantly perk up on sunny hours, the effect is the same with the constant presence of light in someone's area of living. Light-filled areas spark one's productivity levels, making them less prone to depressive or self-destructive thoughts. Following this logic, happiness is also seen more in individuals who live with ample natural light sources, as well as positive mental traits such as calmness and anti-stress. As most people feel groggy and foul on a day with no sleep, light filled areas also allow one's body to receive sunlight, which studies show is key to better sleeping patterns. When choosing a condo, be in search of vignettes where light can be savored to its fullest: expansive windows where the sun shines through? Open spaces perfect for a morning stroll? Balconies where Vitamin D can be leisurely taken in? It pays to keep an eye out for these.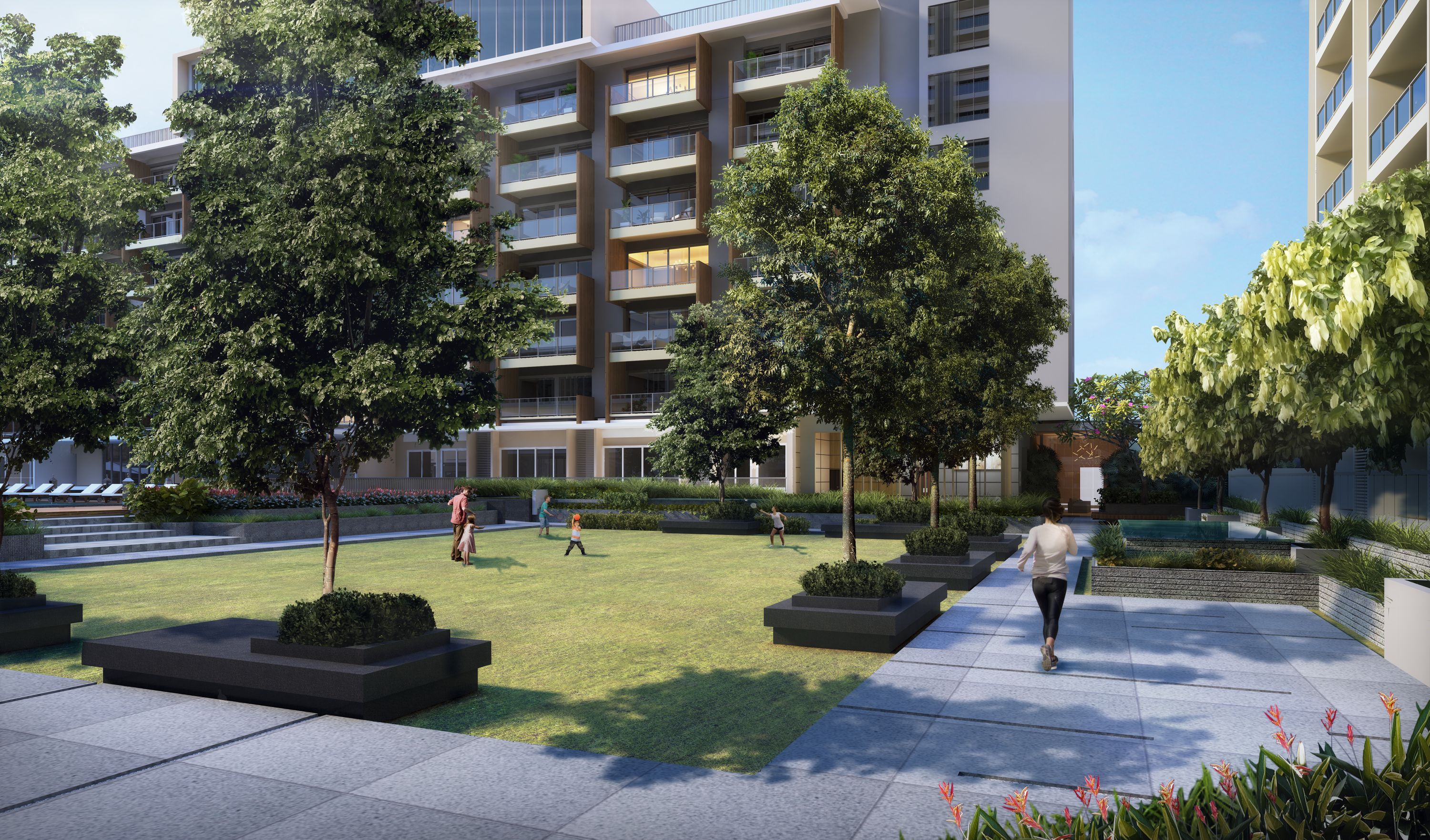 Green spaces that bring abundant health benefits.
"Green spaces" has evolved from being an architecture and urban planning buzzword to a highly normalized requirement for business, commercial and even residential developments. Due to the last few years, health and wellness has been a major consideration for prospective homeowners, especially ones exploring condominium living, where nature and greenery aren't as abundant. Thankfully, more and more developments revolve their design around prioritizing green spaces, especially since it has been proven that exposure to nature increases life expectancy, lessens heart disease, promotes better cognitive function in children and an overall improvement in one's mental health. Whether it's a sprawling garden, unobstructed nature views and verdant pockets, green spaces in condominium residences ultimately contribute to one's increased physical health.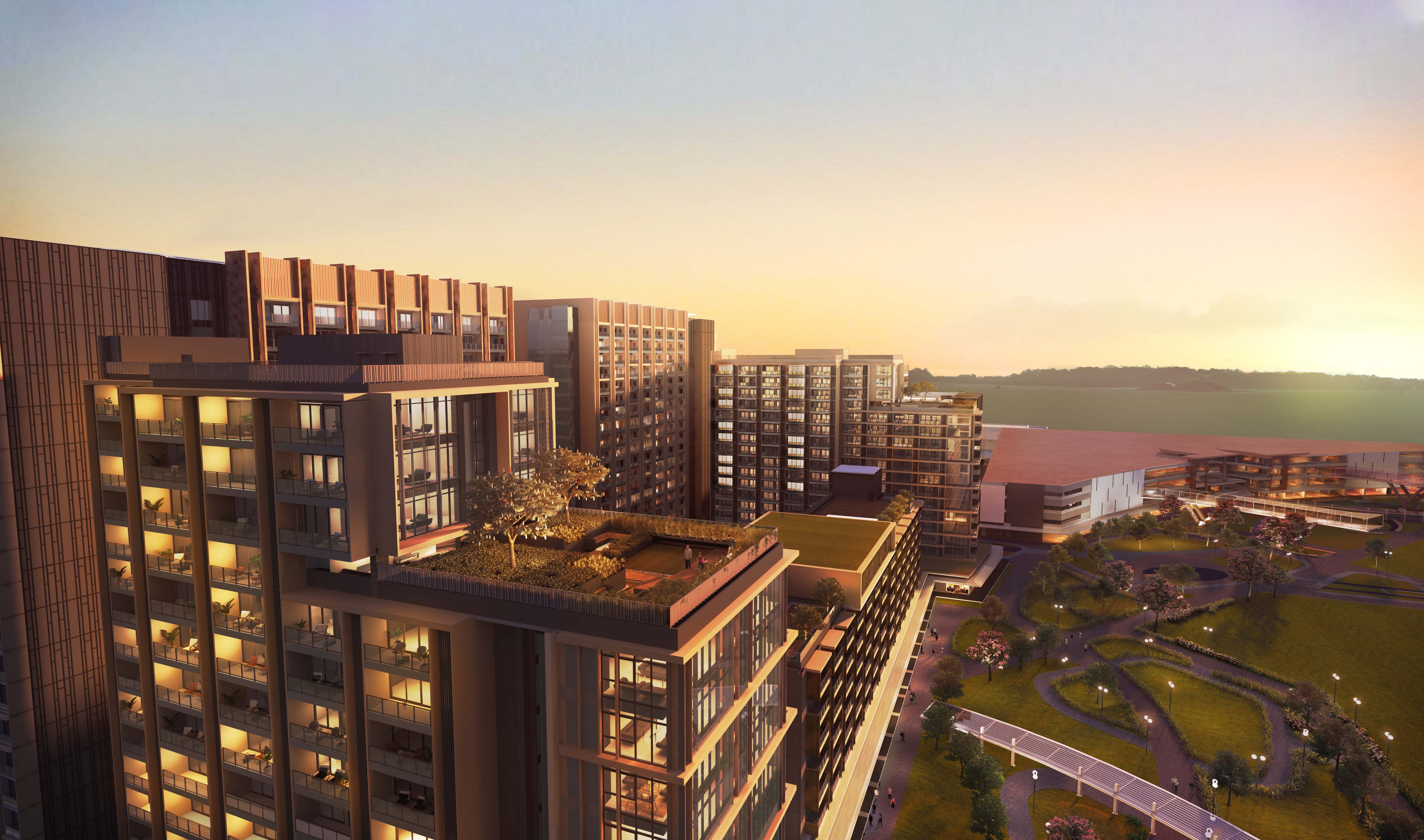 Low-density living—luxury living at its most essential.
The overwhelming experiences that the world has had over airborne diseases has made us appreciate ample social distancing and small-scale gatherings in public and even private spaces. Nowadays, intimate gatherings not only mean peace, but health as well, and the low-density attribute of condominium development has become a premium amenity that one watches out for. After all, health is wealth—and the ability to live in regulated environments with open areas for cardiovascular exercises, unit floor plans with ventilation in mind, as well as quiet spaces where one can relax and be alone is considered a luxury in today's dense city living.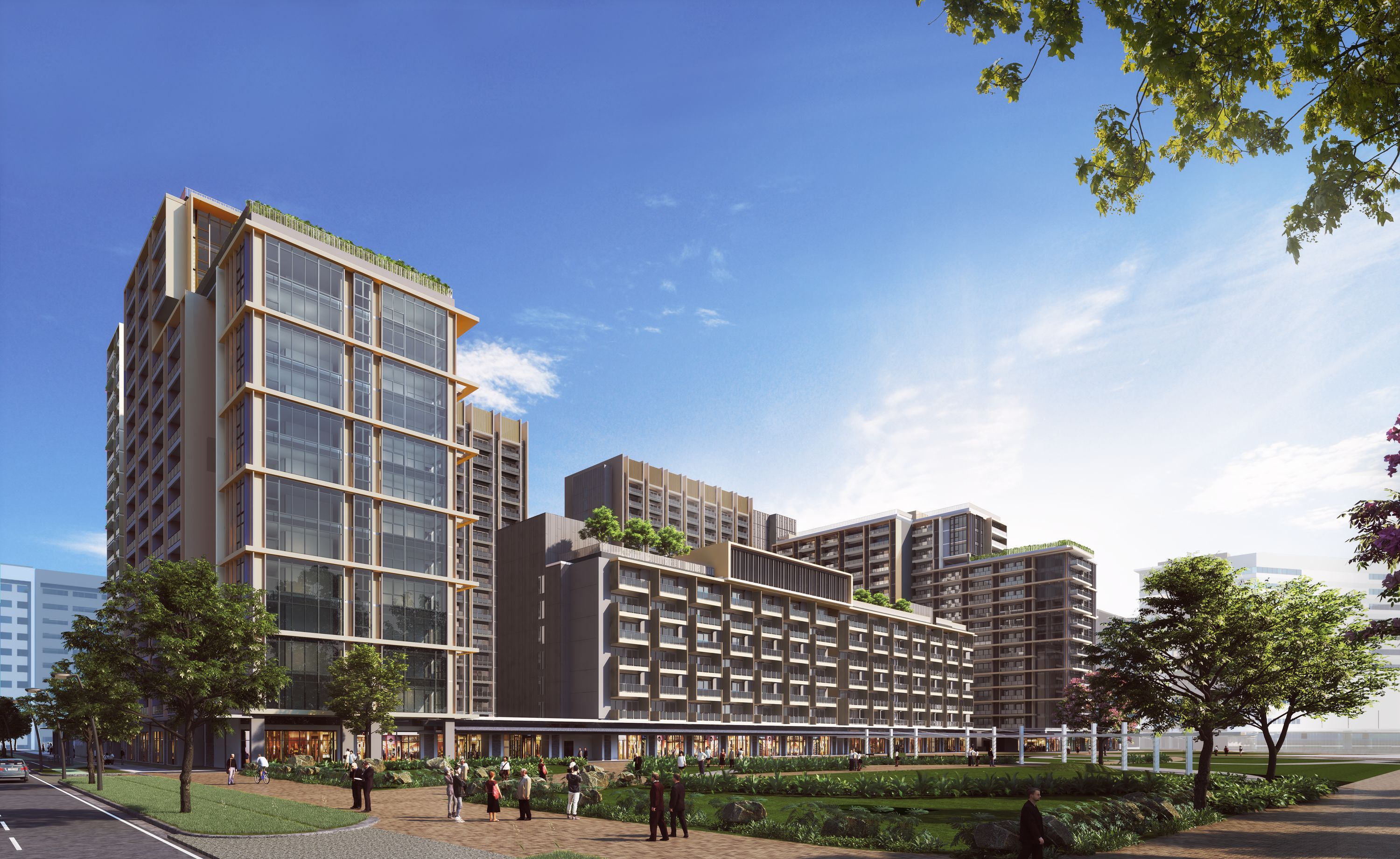 Ticking all these boxes is Gardencourt Residences by Ayala Land Premier, tagged as 'intimate courtyard living' located in Taguig, serving as an accessible gateway to the South. It is a development within the massive 74 hectares that comprises ARCA South—a master-planned, mixed use and sustainable estate is a green, parkside community composed of five cascading residential towers, enveloping its eponymous Gardencourt—a 6,000 square meter courtyard that consists of well-lit, open spaces, pockets of verdant growth, as well as shared and complete spaces for rest, relaxation and leisure. Gardencourt Residences, though expansive, boasts of ample space that prioritizes physical and mental wellness. Maximized ceiling heights, vast windows, and wide balconies allow homes to receive healthy natural light and maintain personal space among residents and family members. Meanwhile, only a select number of units per floor maintain the estate's low density, allowing each resident to fully make take advantage of light, nature and space in the pursuit of a well-lived condominium life. Does Gardencourt Residences strike a chord in your search for the perfect property in the Philippines? Ayala Land International ventures to Tokyo for Japan-residing Filipinos who would like to bring the idea of Japanese zen for their next property investment.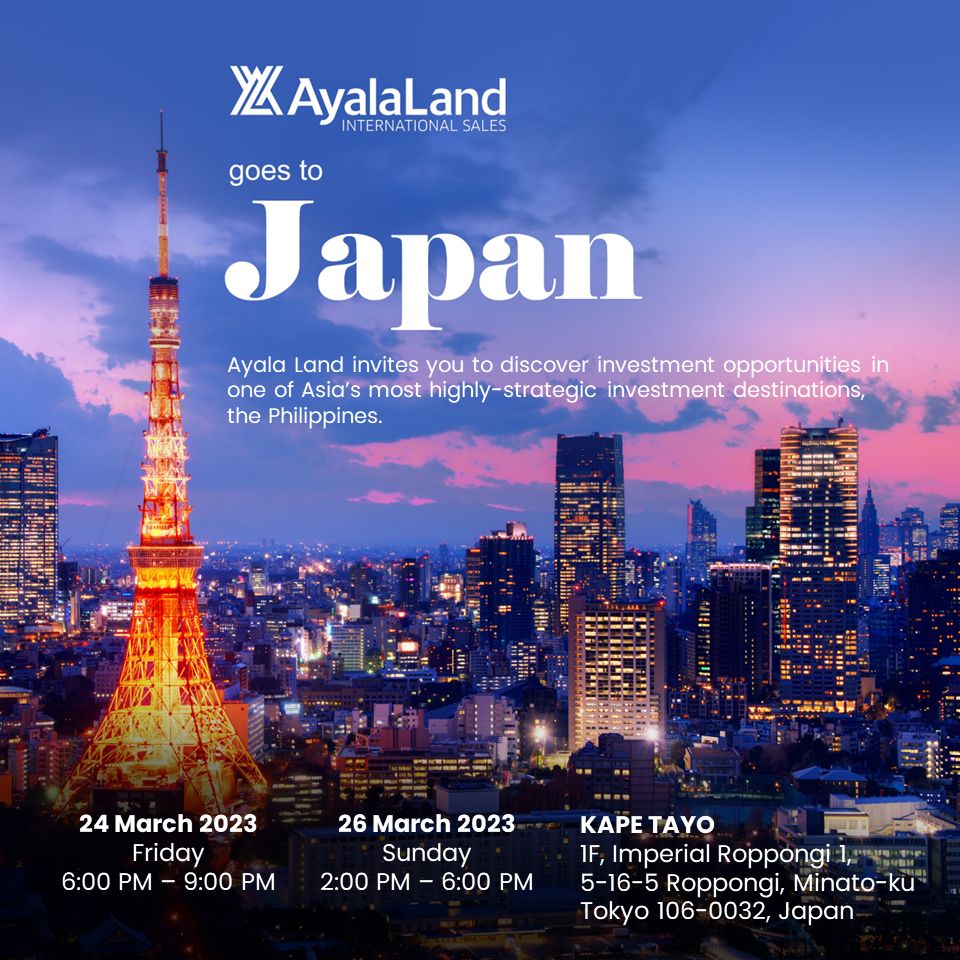 Take advantage of Ayala Land International's extensive presentation, real estate experts and inviting promotions as they welcome the Filipino community at Kapetayo Café this March 24-26: 24 March 2023 6:00 pm - 9:00 pm Kape Tayo 1F, Imperial Roppongi 1, 5-16-5 Roppongi, Minato-ku Tokyo 106-0032, Japan 26 March 2023 2:00 pm - 6:00 pm Kape Tayo 1F, Imperial Roppongi 1, 5-16-5 Roppongi, Minato-ku Tokyo 106-0032, Japan Register here to reserve a seat: http://bit.ly/3kUORnR See you there!